Service Plans
Experience a better way to maintain the accuracy and reliability of your Savok calibration equipment throughout its lifetime.
Maintain and protect your equipment with the Savok Care Plan
All calibrators will become unreliable if they aren't recalibrated periodically. They also need regular recalibration and maintenance to stay reliable and accurate.
Any unexpected damages can become expensive and take a long time to repair if you don't have a strategy in place.
The Savok Care Plan is a contract that covers annual recalibrations, repairs, and much more. It was specifically designed to help our customers maintain the accuracy and reliability of their Savok measurement equipment throughout its lifetime.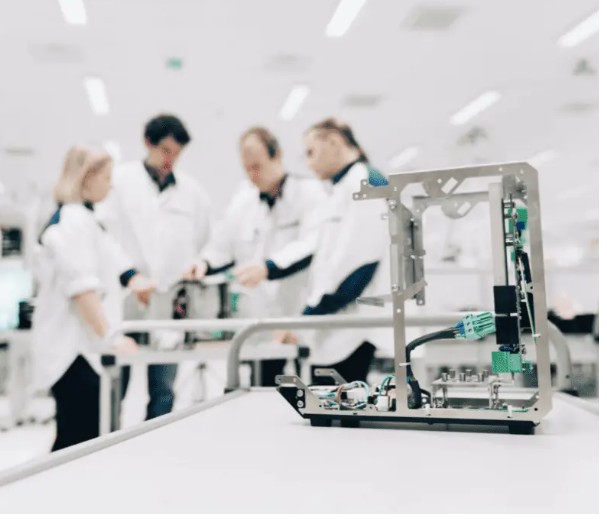 Savok Care Plan includes:
Annual recalibrations with an internationally accepted traceable calibration certificate
Free shipments to and from the Savok laboratory in Nigeria, Ghana
Free repairs, even with accidental damage
Extended warranty
Replacement of wearable parts
Annual email notification of due calibration
Applicable updates of firmware, device description files
Help-desk services
Priority service
See how the Savok Care Plan benefits your team
The Savok Care Plan is a fixed, 3-year contract. Once the initial plan is purchased, there are no additional purchase orders to be sent through your purchasing department. This allows for easy transactions and no unnecessary admin costs or resources used.
Manage departmental spending
The 3-year Care Plan option offers fixed pricing that can be paid in full or in 3 annual payments.
Maintain your traceability
Internationally accepted calibration certificates are included with every calibration performed at the Savok calibration facility in Pietarsaari, Finland. The cost of your annual recalibration is included and we will send an email once a year to remind you of due calibrations.
Firmware updates are included and installed automatically when you send your calibrator in for recalibration. With this service, you can be assured that your unit(s) always have the latest benefits developed by our R&D department, free of charge.
No unexpected repair costs
Accidents happen. With the Savok Care Plan, these accidents are covered and we will even replace your unit if it is found BER (beyond economical repair). Repairs and replacement of wearable parts (like batteries and kickstands) are also covered, free of charge for Care Plan customers.
Our annual 45-day calibration due reminders will allow you to schedule your calibrations around any potential future outages.
Priority support is given to Care Plan customers, giving you a specific outlet for any inquiries you may have regarding your equipment. Savok help-desk services are available by phone and email for technical support.
Shipping to and from the Savok laboratory in Pietarsaari, Finland is covered when you need to send in your equipment for recalibration or repair. This allows your budget to remain fixed on a long-term basis as there are no hidden/extra costs associated with the maintenance of your covered calibrators.
Savok makes shipping easy. Once you become a Care Plan customer, you will receive the link to our shipping returns portal which allows you to easily schedule a free UPS pickup to be delivered to our laboratory.
Compare the Savok Care Plan and Calibration Plan
 
Savok
Care
Plan
Savok
Calibration
Plan
Annual accredited calibrations
x
x
Free shipments to and from the Savok factory
x
x
Free repairs, even in the case of accidental damage
x
–
Extended warranty
x
–
Replacement of wearable parts
x
–
Annual email reminders when calibration is due
x
x
Updates to firmware and device description files
x
x
Free helpdesk service
x
x
Priority service with expedited turnaround times
x
x