Work Order Automation
Save time while improving data analysis capabilities.
What is work order automation?
Work orders are typically created in a maintenance management system, often printed out and given to the person responsible for calibration. After calibrations are executed, the acknowledgment is commonly entered manually into the maintenance system.
When automated, work orders flow automatically and digitally from the maintenance management system to calibration software, which manages all the calibration details and execution. After the calibration, the calibration software automatically sends a digital acknowledgment to the maintenance management system.
With this automated work order flow, all manual paper-based steps are removed and the data flows digitally through the systems. This greatly improves efficiency and ensures high quality and the integrity of the calibration data.
Why integrate calibration and asset management systems?
Shared data allows for deeper business integration with diverse processes. Centralize data to make it easier to retrieve, inspect and analyze.
Integration minimizes data entry while automating data flow and saves time. Eliminate duplicate work through an automatic information transfer.
Cleanse and validate the information passing through the integration. Stop manually entering data into multiple systems. Audits are a breeze when you are confident in your data.
Easy integration with CMMS or ERP
Asset management integration with Savok CMX Calibration Management Software can easily be accomplished with Computerized Maintenance Management System (CMMS) or Enterprise Resource Planning (ERP) systems, such as SAP, Maximo or Emerson's AMS Device Manager, via a standardized, but configurable solution: Savok Business Bridge.
Detailed calibration data and traceable calibration records are stored in CMX, while the plant hierarchy and instruments are created and maintained in the parent system. When calibration work has been performed, work order acknowledgments can be sent to the CMMS or ERP.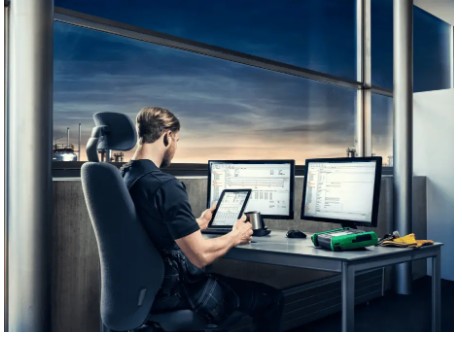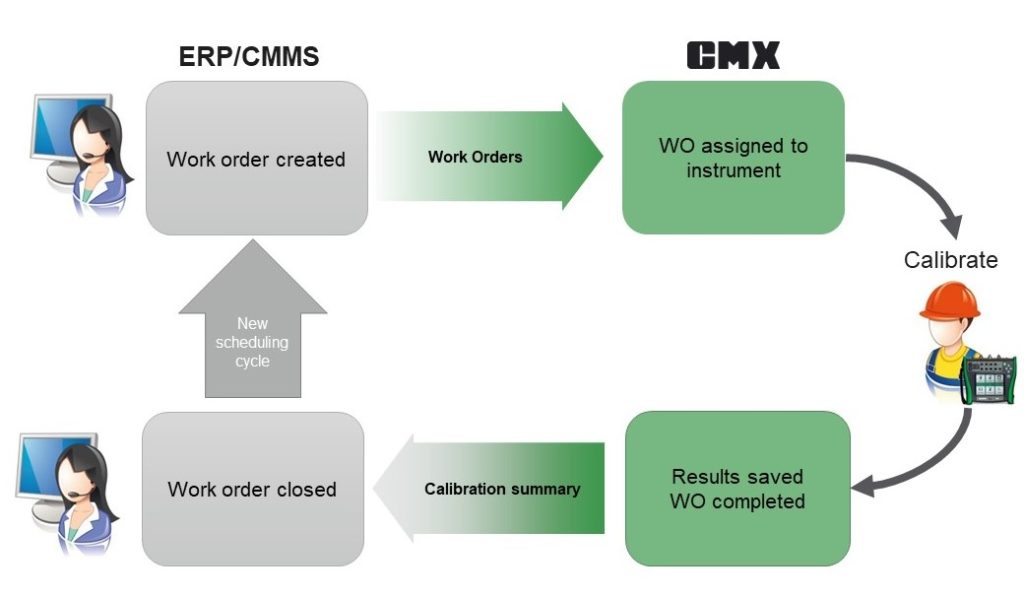 Work order handling process
In the CMMS or ERP system, calibrations are scheduled as part of the overall maintenance scheduling. Work orders (WO) are created for equipment due for calibration and then sent to Savok CMX software using Savok Business Bridge, with the calibration due date and WO number, as well as related information.
In CMX, the work order is assigned to instruments. The calibration due date and WO number are shown in CMX. Calibrations are executed according to the WO and calibration procedures. Calibration results are saved and the WO is completed in CMX.
A calibration summary is transferred back into the CMMS or ERP using Business Bridge and the WO is saved and closed in the CMMS/ERP.