Combining advanced functionality with ease of use
Execute calibrations automatically, capture data digitally at source, and store calibration results securely. The Savok MC6 is a high-accuracy field calibrator that offers calibration capabilities for pressure, temperature, and various electrical signals. It is also a multi-bus field communicator for fieldbus instruments.
High accuracy
The MC6 is a reliable and stable calibrator with unmatched accuracy for demanding industrial conditions. Each MC6 is delivered with a traceable, accredited calibration certificate as standard as proof of its accuracy.
Advanced functionality
The MC6 is a multifunction calibrator and multi-bus communicator with calibration capabilities for pressure, temperature, and various electrical signals. The MC6 offers a lot of useful features that support your calibration process and it can even perform fully automatic calibrations. It also offers versatile functionalities beyond traditional calibration applications.
Enhanced usability
The MC6 offers several intuitive user interface modes that are optimized for different use cases and available in multiple languages. The calibrator guides you step-by-step in your calibration work.
Field communicator
The MC6 contains a multi-bus field communicator for HART, FOUNDATION Fieldbus, and Profibus PA protocols to calibrate, configure, and trim your smart instruments. All three protocols can be enabled simultaneously.
Digital data flow
The MC6 is a documenting calibrator that communicates with Beamex calibration management software, enabling a fully digitalized calibration process.
Ready for the field
As a multifunction calibrator with built-in field communicator, the MC6 can replace several single-function devices, meaning you have less to carry in the field.
It is light, ergonomic, and robust as well as water and dust-proof (IP65). The MC6 is equipped with a durable rechargeable battery with up to two working days of operating time.
It offers a large (5.7") multilingual touchscreen user interface that can be easily used with bare fingers, gloved hands, or any stylus.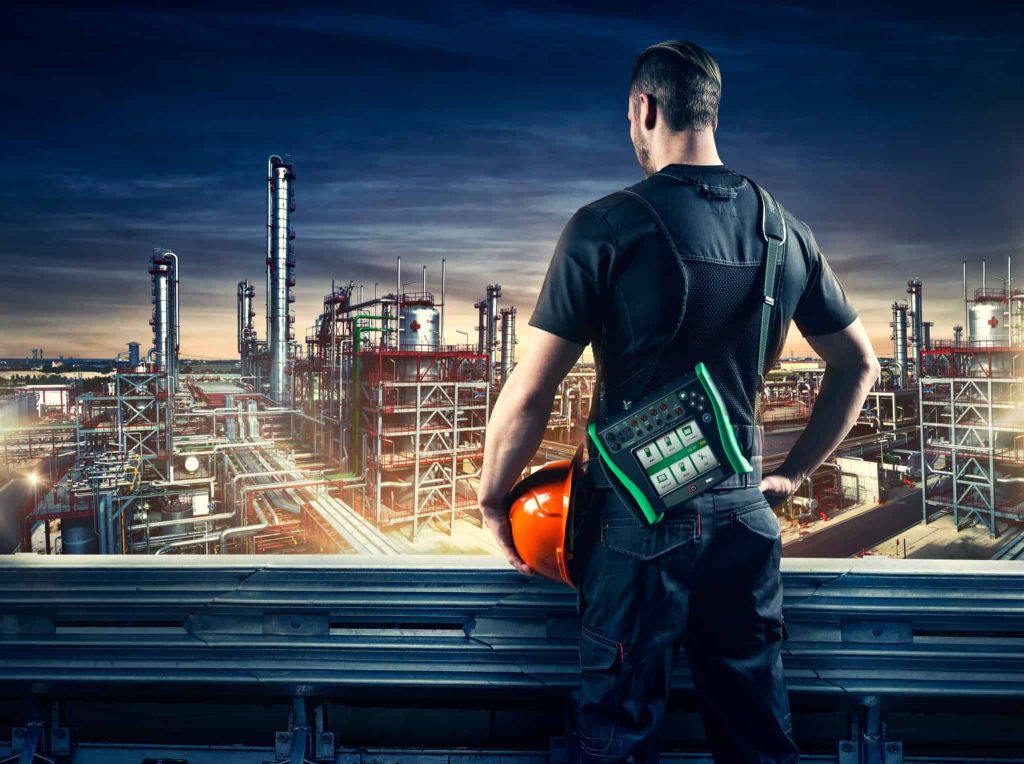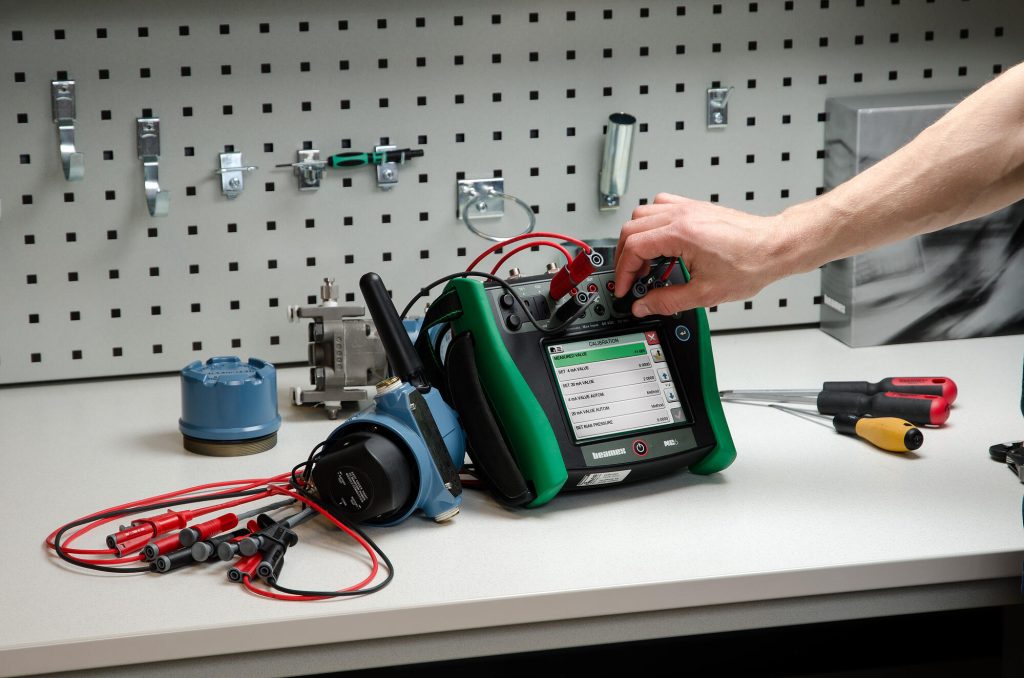 A better way to calibrate
The MC6 is a high-accuracy calibrator that ensures accurate measurements and low calibration uncertainty. Each MC6 is calibrated in the Savok Accredited Calibration Laboratory, making your field calibrations traceable.
It documents all your calibrations without any manual typing or use of pen and paper and automatically performs error calculation and pass/fail analysis.
Use the MC6 together with a Beamex ePG electric pressure pump or other supported pressure controllers or temperature dry blocks for fully automatic pressure and temperature calibrations. For automatic temperature calibrations, the MC6-T Temperature Calibrator and Communicator is the ideal choice.
Digital data flow
The MC6 is a documenting calibrator that digitally captures data at source and ensures a secure data flow between the calibrator and Savok LOGiCAL or CMX Calibration Management Software.
As a communicator, it even enables digital communication with smart field instruments. The seamless data flow between products delivers efficiency and high-quality data.
Use calibration management software to manage what, how, and when to calibrate, and execute the calibration with the MC6 according to your pre-configured calibration procedure – even fully automatically. Maintain the full calibration history in LOGiCAL or CMX.
This solution provides accurate measurements and traceable, reliable, and reusable data that can be used for analysis, reporting and calibration certificates.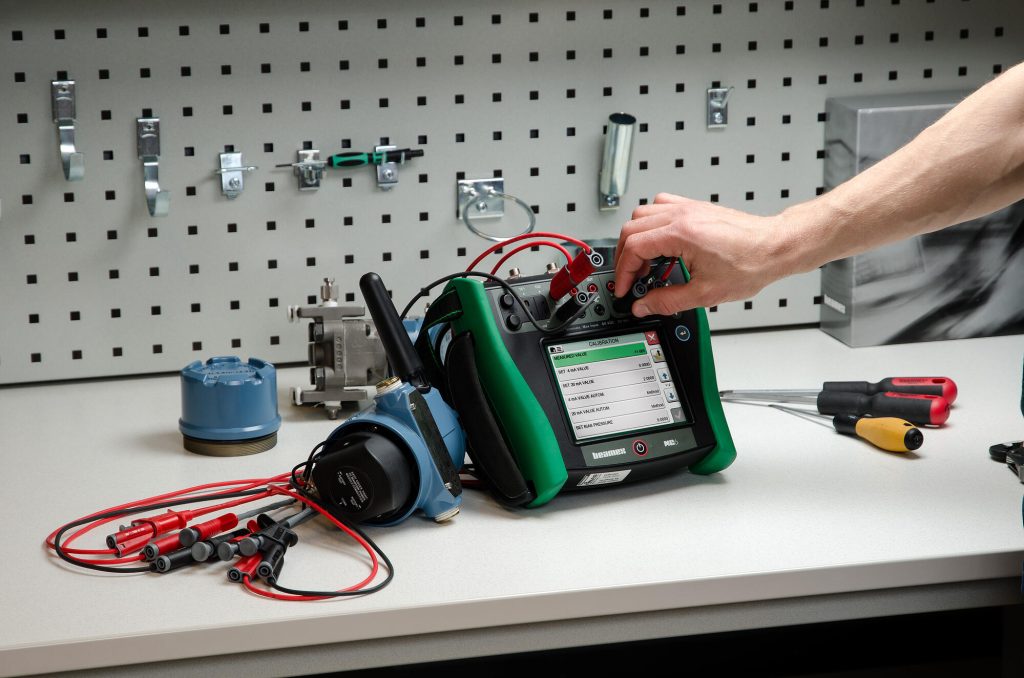 Sustainable by design
Sustainability is a core component of the Beamex design philosophy. We want you to continue using your calibrators for many years, so they are designed to have a long service life and to be as easy as possible to repair, maintain, and upgrade.
Our world-leading experts can help you to get the most out of your calibrator throughout its entire lifecycle with calibration and repair services, training, and calibration consultancy.  
To meet your changing needs, our products are constantly evolving. Firmware updates provide new features or performance improvements, and you can also upgrade your existing products with new modules or software functionalities. Accessories are quickly and easily available in the Beamex Webshop.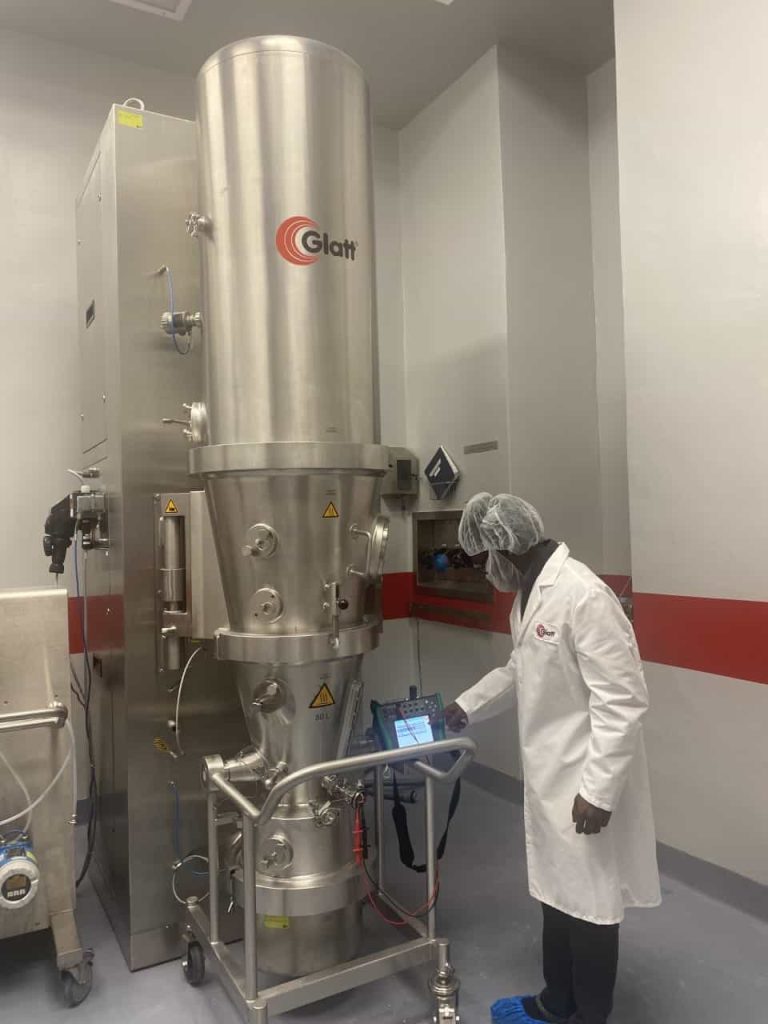 User interface modes
A calibrator should have advanced functionality yet remain easy to use, which is why the MC6 offers several user interface modes that are optimized for different use cases. For example, if you only want to measure something quickly and easily, use the Meter mode. If you want to perform automatic calibrations, use the Documenting Calibrator mode.
Documenting Calibrator
The Documenting Calibrator mode is designed for the documented and automated calibration of process instruments.
In today's process plants, calibrations often have to be documented – without a documenting calibrator, this must be done manually, which takes a lot of precious time and is prone to errors.
With the Documenting Calibrator mode, the calibration process is guided, and the calibrator can automatically set the calibration points and document the results.
The Documenting Calibrator mode also works together with calibration management software.
Related products and services